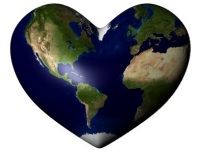 Summer Solstice Love Ceremony Webinar
With Lynette Turner and Kate Large

Experience a Summer Solstice Ceremony
unlike any other!!
It isn't too late!
To receive the recording of this webinar, please complete the form to the right to receive access information!


Experience Love with us and...

clean house and release what no longer serves you at a soul level
open your heart to the love that is your essence to stand in your personal power
learn 5 steps to stress relief
learn how to work with your dream guides to resolve issues and make decisions
send love to Mother Earth as a group to help relieve her stress
open the way for your highest good to be revealed to you during this time of pre-Mercury Retrograde!

In medieval times people believed herbs and flowers picked during summer solstice carried healing energy above and beyond normal healing properties. We believe Love has the power to heal everything, e.g. mother earth, relationships, life situations, even the human body.

We believe living at a vibration of love is why we are here on Mother Earth today. It is our mission to shift from the illusion of fear of the physical world to the higher vibration of love to create our version of Heaven on Earth as our reality.
Are you ready to step
into a higher level of existence?
In this experiential Love ceremony Kate and Lynette will hold the safe space for healing at a deep soul level for you and for Mother Earth.
Together we will:


expand the power of two through our group connection


connect as one all across the planet magnifying the love connection


hold the safe space sending healing love to Mother Earth touching her core to relieve her stress


reconnect with the essence of who you are - one with Mother Earth - one with the Creator of All That Is...
Celebrate a time of new beginnings with YOUR Free copy of this program!
It is not too late to receive this exciting information, tools and a beautiful guided love meditation from the angels of the angelic realm and Mother Earth. You may get your free download using the form above!

---
Take control of your life through your dreams!
Dancing with Your Dreams Audio Program - Digital Download
Fee: $39.95
Note: After completing your payment you will be redirected back to the website to confirm your email address. You must confirm your email address to receive an email with the digital download information for the program!
Our dreams are a gateway.
Dreams are an entry way to explore the questions we seek the answers to.
Dreams are a playground that can be accessed for fun and relaxation.
Dreams are an open door if you are willing to walk through it
and embrace the powerful information that waits for you on the other side.
Are you ready to take control of your life through your dreams?
It is through our dreams that we process the experiences of life, both past and present. In this exciting, interactive program, Dream Analysis Expert, Lynette Turner explains Ten Simple Steps to understanding your dreams. By easily implementing these simple steps into your daily routine, you will have access to the power to take control of your life!
Let's face it, some of our dreams are scary!
Many times dreams will leave us feeling confused, helpless, powerless and sometimes frightened. When you learn the 10 easy steps to understanding your dreams in this program, you will no longer be at the mercy of nightmares or confusing dreams!
You will learn how to:


remember your dreams in order to discern their meaning


capture the essence of your dreams when you wake up


tap into the core meaning of your dreams


identify and connect with your powerful dream guides

Did you know you process stress in your sleep??

By implementing these ten easy steps you will:


remove the veil of mystery and uncertainty surrounding your dreams


receive insight into your levels of stress and be able to manage it


stop being afraid to go to sleep for fear of nightmares


take control of your life!
You may use this experiential program over and over to expand your understanding of the dreaming process and what it means to us in our waking life. By implementing these ten simple steps into your daily routine, you will take an active role in directing the journey of your life.
The Dancing with Your Dreams Program Includes:


Dancing With Your Dreams Program digital download in MP3 format


Dancing With Your Dreams Handout (Sharing the ten focus points in the Dancing With Your Dreams Webinar) PDF file

PLUS you will receive these Free Bonus gifts!


Dancing With Your Dreams "Reflection Meditation" PDF file


Guided Meditation - Dreamweaver (downloadable meditation with soundscape) MP3
Are you ready to take control of your life through your dreams?


After completing your payment at PayPal, allow your computer to redirect back to the Positive Bliss website to confirm your email in order to receive the download information, handout and bonus gifts. If you are using a credit card instead of a PayPal account, be sure to click the "Return to Positive Bliss Link!"
---
Lynette's Inspirational CDs
Produced on her record label Free to Fly Records,
Lynette brings her inspirational music to the world.
Experience Lynette's songbird voice and
embrace the powerful spiritual being that you are!


Songbird Serenade
On The Wings of Angels
$10.00

The Angels Speak
Believe
You're Not Alone
Just See the Light
Peace and Harmony
The Power of Me
Horizons
Angel
Open the Dream Gates
Be Me


Coming of Age
A Trilogy of Mindful Meditations
$10.00

You may listen to excerpts of the CD's by clicking on the underlined title. A new window will pop up with the CD clip.
PayPal provides our secure server to order the CD - no PayPal account necessary
or you may order from http://cdbaby.com/cd/lynetteturner.
Songbird Serenade and Coming of Age
Digital Downloads!


Songbird Serenade
MP3 Download - $8.00

Coming of Age
MP3 Download - $8.00

After purchasing the MP3 downloads you will be redirected back to the website to confirm your email address. Please follow the directions on this page. Once your email address is confirmed you will receive the MP3 downloads by email for your records. NOTE: Not suitable for dial up connections.