B.L.I.S.S. - Believe Life Is Something Special!

I am a Positivoligist™ and an ordained interfaith/interspiritual minister. I work with individuals and groups of people to help them create the most positive, productive and energized life possible in order to live a fulfilled life.

The modalities I offer provide the tools you need to bring clarity of thought into your life, followed by viable action. You will have the ability to look at your circumstances from the viewpoint of "new beginnings", whether you are approaching a current life situation with a new point of view or walking a new path altogether. Living a life of bliss is achievable. You can step into your own power and accomplish the achievements you dream of. If you aspire to have the following, we will make a good team and I can help you achieve:
| | |
| --- | --- |
| | A new perspective on your life situation |
| | Provide the tools required to assist you in articulating your "life plan" complete with specific goals, achievable milestones and a clear idea of how to identify success; in essence, a road map to help you achieve your goals |
| | Be a support system that will accompany you on your journey |
The Positivoligist Is In The House Web TV Show

Life can be quite the roller coaster ride and at times determining how to make the most of that ride can be an adventure. Join Positivoligist Lynette Turner as the host of The Positivoligist Is In the House-TV, every two weeks on Thursdays - at 7 PM Mountain, 9 PM Eastern and 6 PM Pacific. A TV-show that focuses on the power of living our lives with a positive attitude. An array of guests join Lynette to share their expertise on a variety of topics that can play a role in each of us living the most positive, productive and pro-active life possible. Settle comfortably into your favorite chair, and come on in. The Positivoligist is in the house. Click here to view past TV shows.
---
The Power of Song - I hope you enjoy this song The Act of Trusting, which I had the pleasure of recording. Lyrics, music and guitar are by the very talented Rick Frost. The song reminds us that the act of trusting is indeed an important and powerful path to walk. Click here to hear the song.
---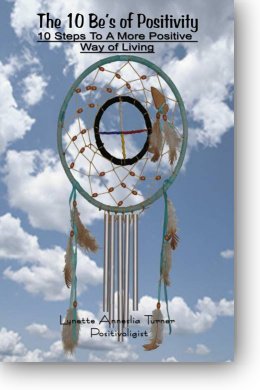 10 Be's of Positivity is a gift of deep wisdom in 10 small, easy-to-digest capsules of simple positive change. Absent are both the ego-heavy presentation of a lot of self-help books and the "you-should" prescriptions of many more. Lynette suggests readers use her book like a menu, selecting what they need at the moment to develop new thought and behavior patterns as they digest these 10 positive steps toward creating a happier life.

What others are saying:
"This is a practical book, filled with wisdom, which can easily be applied to one's daily life. The changes it can coach you into creating will help you to enhance the quality of your life and heal your emotional wounds." - Bernie Siegel MD author of 365 Prescriptions For The Soul and Love, Magic and Mud Pies

"During these times of transformation The 10 Be's of Positivity opens the door to introspection and healing with a loving gentle tug. Lynette shares from her heart personal anecdotes, sweetly whispers questions to the reader and offers powerful positive suggestions to initiate the change the reader desires. It is a cheerleader of support and love in book form!" - Kathryn Large, author of Waiting in the Other Room and Florence Scovel Shinn's Game of Life Workbook.

Click into The 10 Be's to learn more and order your copy and one for a friend. Read endorsements and what others are saying here.
---
One Spirit Learning Alliance Interview
---
ARC Sacred Center Message by Lynette Turner - The Power of Living Authentically







Let's Spread the Word!
I am on a journey to engage like-minded people on the path of positivity. Please share this website with others and ask them to sign up below to receive a Free weekly Positivity Message and share the Power of Positivity with the world.
---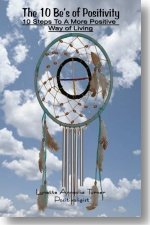 Order your copy of
The 10 Be's of Positivity
by clicking HERE!
---
Excerpts of Lynette's CD's
Click HERE!
---
Bliss OnLine!!
Express yourself with
Bliss - NOW!

---